Patio Door Locks Change Toronto
Sliding Door Roller Repair Toronto, We provide top Toronto Sliding Glass Door Repair Services. Roller & Track Repair.

Call Us Today for Free Estimate



Patio Door Locks Change Toronto, is the leader in patio door repair in Toronto,ON, Mississauga and North York area. We specialize in track replacements, rollers, weatherstripping, Patio Door Locks Change, glass and much more. We are your complete sliding glass door repair & installation company.
When it comes to repairing or replacing your sliding patio door, you've come to the right place. we always do our best to complete the job at the highest quality while taking up only a fraction of your time. 24/7 Xpress Patio Doors Locks Change Glass Repair
We offers a wide range of services for your home or business :
*  Sliding Patio Doors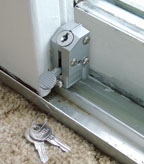 *  Hinged Patio Doors
*   Sliding Glass Doors
*  Coastal Storm Doors
*  Lift and slide doors
*  Sliding patio doors
*  Arch top french doors
*   Sliding french doors
*   French Doors
*   Swinging french doors
*   Bi-fold doors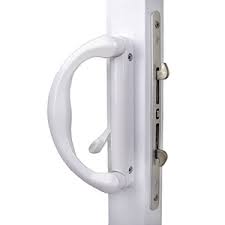 *   Sliding glass, Screen Door & Window Adjustments
*   Door trimmings, Reversals, Refurbishments
*   Custom Screen Doors
*   Various Roller, Track, Handle and Screen Upgrades
*   Guides, Bumpers, Brackets
*   Security Devices, Locks, Charlie Bars
*   Roller & Track Repair & Installation
*   Handles, Latches, Levers
We are open 24/7, 365 days a year for all of your emergency window and glass repair needs.
Your satisfaction is our business.
Patio Door Locks Change and Glass Repair has been satisfying customers throughout Toronto Ontario, Mississauga, and GTA OF Canada for over many years.
After we've gone We know you'll be an other Best satisfied customer.
Patio Glass Door Repair Toronto

Emergency Patio Glass Replacement
Patio Glass Door Installation
Roller Repair & Replacement
Roller & Track Installation
Sliding glass & Screen Door Repair
Locks & Handles Repair
CERTIFIED HOME SLIDING GLASS DOOR REPAIR
Our expert technicians at Toronto Sliding Door Inc. are well equipped to carry out repairs and maintenance of your home glass door. Ranging from wedges, rollers, tracks or even total overhauling of the glass door. We know how important your glass door is important to your home in terms of operation, design, taste and safety. When your door breaks down, you need efficient and professional service, Toronto Sliding Door Inc. is your place to go.
Toronto Sliding Door Repair Experts We specialize in patio door repairs, sliding door repairs, Sliding Door Roller Repair Toronto, wardrobe sliding door repairs, sliding patio locks door repairs, sliding glass door track repairs, closet sliding doors, sliding mirror closet doors, and pocket door repairs. We do not repair shower doors or screen doors.