Commercial Door Services for Toronto and the GTA Ontario.

Residential and Commercial
Doors Repair Toronto
call us –

(866) 820-1331
Regardless of the door services you need in the Toronto, ON, area, the team at Xpress Doors Repair Toronto has the skills and experience to take care of the job. We offer a variety of door installation and repair services on both exterior and interior doors. With more than 18 years of experience, we show up to a door repair job with all of the right hardware to get the project done as soon as possible.
Our Installation Services
We strive to offer high-quality services for affordable prices, and we know how to get an installation done right. With our knowledge, we're able to professionally handle a variety of jobs, including the installation of:
Services include: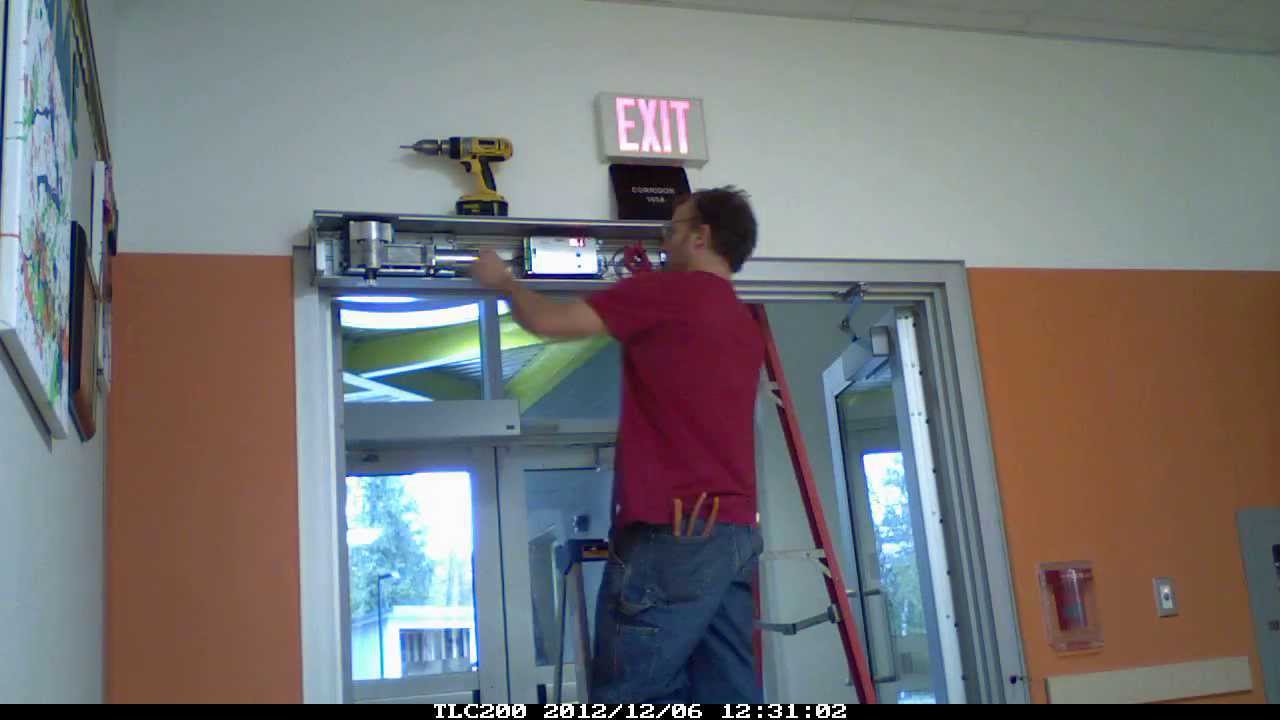 *    Hollow Metal Doors
*    Metal Door Frames
*    Aluminum & Glass Doors
*    Commercial Glass Service & Repair
*    Fire-Rated Wood & Metal Doors
*    Storefront Doors
*    Storefront Door Hinge & Pivot Repairs
*    Handicap Access Doors & Openers
*    All Types of Door Hardware
*    Door Locks and Door Closers
*    Panic Exit Hardware
*    24 Hour Emergency Service
Services
Whether your hinges are sticky or your doorknob is loose, we have the skills, tools, and materials needed to get the issue fixed. Our goal is to get your problem resolved as soon as possible, so we offer convenient scheduling and 24-hour emergency availability. We can help with anything from storefront door hinge and pivot repairs to frame repairs.
We understand the importance of functioning doors in a building for security and aesthetic reasons, so we'll work in a detail-oriented manner to make sure your doors are working perfectly. We'll provide you with advice on any situation.
Our company is locally owned and services Toronto Ontario and the surrounding communities. We can provide you with an estimate for any job and discuss ways you could save money on a project. Give us a call today.
Satisfied Clients of Xpress Door Repair Toronto, Ontario.
Storefront Glass Door & Window Replacement

Residential and Commercial
call us – (866) 820-1331
Our list of satisfied clients contains some well-known names. We'd love to add your company to our list.
A Few of Our Satisfied Clients:
*   McDonald's Restaurants
*   Tim Hortons
*   Pizza Pizza
*   Rexall Property Management
*   Esso gas station
*   Subway Restaurant
*   Extreme Pita
*   Toys R Us
*   Quiznos