Door Repair Pickering, Ontario
Storefront Door Repair Services  416-907-4961
Door Repair Pickering, Your doors play an essential role in the safety, security, and energy efficiency of your Pickering home. If age is starting to take its toll on your doors or one was recently damaged in an unexpected accident, delaying a door repair could expose your home to the elements and potential intruders.
Don't struggle with old or damaged doors when Door Repair Service Pickering offers quality, affordable door repair in Pickering, Ontario. We do it all, no subcontracting! Contact us at to schedule door services today.
Types of Doors We Repair
What type of door is giving you trouble? We can fix any door in your home! Our Pickering door repair services include: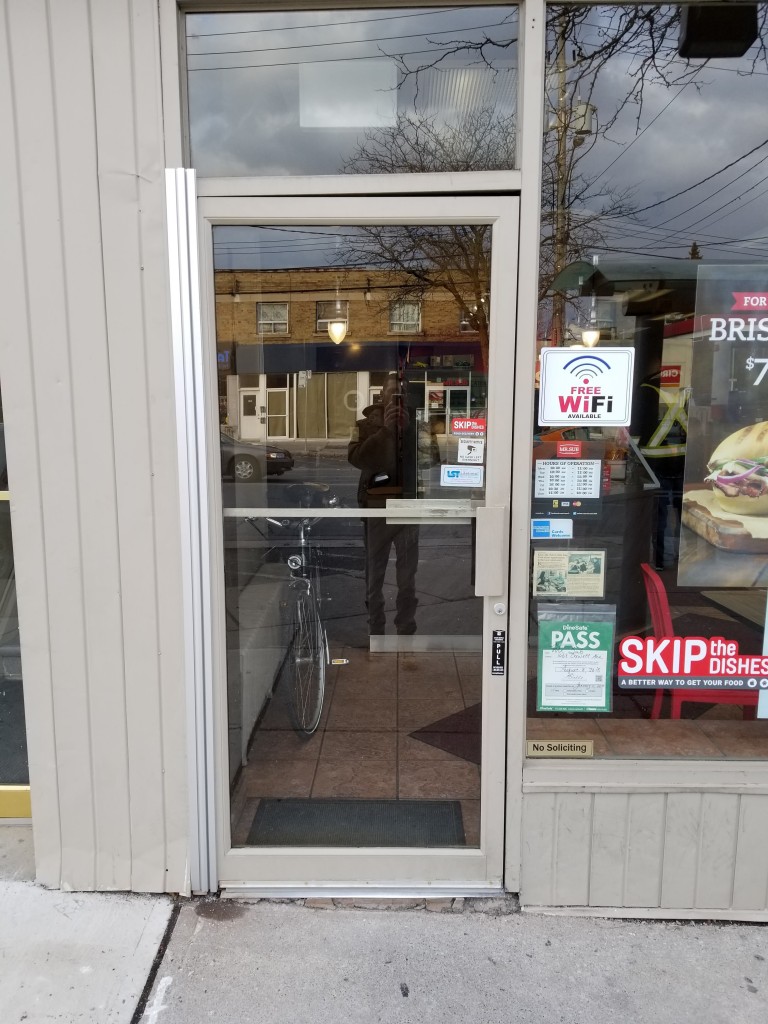 Sliding glass door repair
Our Trusted Door Repair Services in Pickering
Our door repair team delivers fast, dependable work for any problems you're having. Contact our Pickering door repair experts if any of your doors exhibit the following issues:
Cracked, chipped, or shattered glass: Perhaps a severe hailstorm broke a window pane on your back door, or a burglar shattered the glass in your patio door to gain entry into your home. Damaged glass makes your Pickering home vulnerable to the elements and future break-ins. Fortunately, Doors Repair Pickering is also an expert at window repair, so we can replace your chipped or shattered glass with ease.
Missing or worn out door seals: The weatherstripping on your exterior doors is an important part of preventing energy-wasting air leaks. To make your Pickering home more efficient and keep chilly drafts at bay, call on our team to replace the door seals.
Damaged door frame: If you have wooden exterior door frames, water can rot away parts of it, and insects and birds can pick away at it. It's also possible to damage your door frame if you attempt to force a large piece of furniture through the doorway. Whether the Pickering weather or an accident caused the damage you're looking at now, Door Repairs Pickering can perform the door repair you need.
Difficulty opening or closing doors: Interior and exterior doors may start sticking for various reasons. A settling foundation may cause the door to fall out of square with the frame. Too much paint around the edges of the door can also cause sticking. In the case of sliding doors, worn out or poorly adjusted rollers could be the reason the door is hard to open. Regardless of the cause, we can fix your sticking door!
Broken door jamb: If someone kicked in your door to gain entry to your home, the door jamb may be splintered, creating a security risk that could result in another break-in. A fast, reliable door repair from Doors Repair Pickering in Pickering will restore your door to proper working order. We can even install door frame reinforces to make it more difficult for an intruder to kick in your door again.
Why Choose Door Repair Service Pickering for Door Repair in Pickering?

At Door Repair Service Pickering, we value our customers and take great pride in the work we do. When you hire us to fix your broken door, we take the time to explain your options and go over what the repair will entail. If needed, we can do touch up painting or stucco work on the walls surrounding your newly repaired door to ensure a flawless end product. You'll come away feeling satisfied with our affordable rates and the long-lasting results of the door repair in your Pickering home.
Here are the characteristics that set us apart from other Pickering door repair companies:
We are locally owned and operated right here in Pickering
The repair work is handled by our in-house team, not outside subcontractors
We do our best to exceed your expectations with every job we complete
Contact Us Today for Door Repair in Pickering!
We're proud to be a trusted door repair company with over a decade of experience serving homes and businesses in the Pickering area. Since we also install windows and doors, we can take care of all your home entry and ventilation needs.
For more information, or to schedule an estimate for your door repair in Pickering, please contact Door Repair in Pickering today.
Door Installation in Pickering, Ontario
Doors play a significant role in the look and feel of a building. If you're constructing a new home or business, choosing quality doors from the get-go will ensure you maximize the benefits of your investment.
If you need reliable door installation services in Pickering, turn to Door Repairs Pickering for your satisfaction guaranteed. Our knowledgeable, dedicated door installer team is available to help you select the right doors for your building based on your goals and budget. Whether you have your heart set on making a statement with a bright red front door, or you want to enhance your backyard entrance with a three-panel sliding glass door, we can meet your needs.
To learn more, or to schedule the best door installation services, please contact us at 866-820-1331 today. We're happy to walk you through the products we offer.
We Repair & Install ALL Brands
Entry & Exterior Doors Installation
The entry door you select for your home or business dictates what first impression you'll have on your guests and customers. Do you want a traditional door in a neutral color, perhaps with a glass insert and accent sidelite? Maybe you're looking for something streamlined and modern in a bright, bold color. We can help you sift through your choices to find the best color, material, and style for your front door. Here are some of the options we offer:
Fiberglass entry doors to mimic the look of wood without the maintenance
Steel entry doors for exceptional security, durability, and energy efficiency
Wood and wood-clad entry doors for a traditional aesthetic that's hard to beat
French entry doors to create a grand entrance into your home or business
Security doors to keep intruders out and slow the spread of fire
Storm doors for an extra layer of protection at your front entrance
Commercial storefront doors made of metal and glass
Install New Patio Doors
If you live in Pickering, Door Repair Pickering is your go-to installer for new patio doors. We offer impressive options to improve the appearance and functionality of this gateway to your backyard. Choose from these wonderful options:
French patio doors to emphasize the view of your beautiful backyard
Bi-fold patio doors to facilitate an extra-wide opening to your garden for a more streamlined indoor/outdoor living
Sliding glass patio doors for smooth operation when you don't have room for a hinged door
Install Interior Doors
You want your interior doors to look stunning and function flawlessly. Choose high-quality doors when you build your home or business so you don't have to worry about replacing them for years to come. We offer:
Wood interior doors for their high-end appearance and great soundproofing qualities
French interior doors with glass panels, which are perfect for studies, libraries, and living rooms
Custom interior doors with the paneling, operating style, glass inserts, and other features you want
Door Brands We Carry
At Door Repair Service Pickering, we are proud to be the largest Pella dealer in the Pickering area. This grants our customers access to some of the most beautiful, carefully constructed doors on the market. We install new doors from many other brands as well, including:
Why Choose Door Repair Service Pickering for Door Installation in Pickering?

At Door Repair Pickering, we strive to deliver complete customer satisfaction with every door installation project we undertake. We go above and beyond to keep our rates affordable while maintaining the highest standards possible. We understand that new doors are a significant investment, so we encourage comparison shopping to ensure you come away feeling satisfied with your selection.
Here are the top reasons to work with Door Repair Pickering on your door installation project:
We offer upfront pricing before the work begins.
We are locally owned and operated right here in Pickering.
Our team is Installation Masters Certified.
We offer a 100% customer satisfaction guarantee.
We are accredited by the Better Business Bureau and have an A+ rating.
Our excellent customer service has earned us the Angie's List Super Service Award.
Contact Our Pickering Door Installers Today!
Get your newly built home or business off to a good start with professional door installation from Door Repair Pickering. Contact us today at 866-820-1331 for more information or to schedule an estimate about our Pickering door installation services.
Update your home with new quality doors and windows

High quality carpentry makes your home into place of beauty and new exterior doors can save you money on your utility bills by keeping your heating and cooling inside where you need it.    
A new state-of-the-art exterior door is also safer than many of the older doors around town. And new interior doors make getting into your closets a lot easier. Give us a call and a trained technician will repair, replace, or install whatever household doors you might need. We'll even put in a pet door for your favorite dog or cat.

Interior and exterior door replacement

Store front door repair services
Pre-hung and slab door replacement    
Bi-fold and bi-pass closet door repair and replacement    
Pocket door installation and repair    
Installation of quality pocket door track and rollers    
Door jamb repair and replacement    
Security door installation
Sliding glass patio door roller and track repair and replacement    
Lock set hardware replacement    
Doggie and pet door installation    
Weatherstripping repair and replacement    
Storefront door repair services  416-907-4961
Door Repair Service Pickering, We are locally owned and operated right here in Pickering, Steel door repair, Security door repair, Sliding glass door repair.