Emergency Door Repair Toronto
24/7 Emergency Commercial Doors Repair call us –

(866) 820-1331

Pivot Hinges Replacement
Emergency Door Repair Toronto, teams are around the city with mobile shops fully equipped with all tools and supplies necessary to help. No matter if it is your home door or business door that gives you problems, call Emergency Door Repair Toronto to serve you on the spot. Our local teams are on call 24/7 for all your doors needs, so do not hesitate to call Emergency Door Repair Toronto to solve all your door problems. Call us now!
Helping Secure Your Business for Over 22 Years Does your business need a new commercial door system? Does it require repairs? If so, call the experts at Toronto Commercial Door Repair to help you out. For many years our team has helped our commercial clients in the GTA Toronto, Ontario, with top-quality service.
We specialize in installing, repairing, & replacing commercial doors for a variety of businesses. When it comes to working on your business's door, you do not want just anybody to work on them. Our team has years of training and stays up-to-date on the latest trends. We will give you our professional opinion on what would work best for your business. Together, we will come up with a plan that will better secure your business, but also be worth your investment. If you have any questions or ready to schedule your appointment, call us today at 8668201331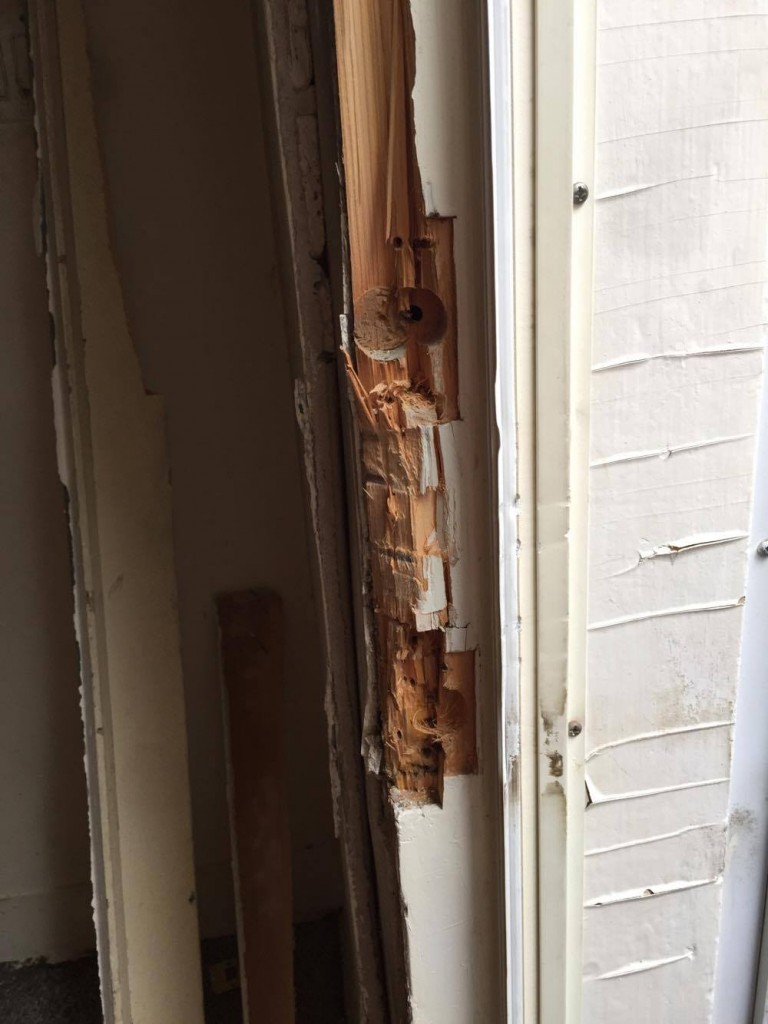 Your business's doors provide protection against the weather, security against intruders, and they are one of the first things your customers see when they come to visit you. This is why keeping your doors well-maintained by repairing and having regularly maintenance is essential and Emergency Door Repair Toronto team is here for you at any time you call for our service..
A well-maintained front door functions as the gateway to your business, so you always want to keep it visually appealing. If a door is marred, stained, chipped or cracked, it detracts from the professional and inviting appearance. In order to prevent your customers from being turned off by your business, call Emergency Door Repair Toronto to make sure that your doors are regularly-maintained so they are always looking their best.
DOOR REPAIR SERVICE THAT MATTERS 24/7 Emergency Services Available
If your door is not in good repair, it will not keep the outdoor elements at bay. Even worn out weather stripping can allow air from the outside to come inside your building. Our Emergency Door Repair Toronto professional door repair service helps keep your doors protected, even when the fickle weather wants to affect your indoor comfort.
A front, side or rear-entry door that is in disrepair is an invitation to burglars and other unwanted visitors. To help ensure that your business is safe from intruders, be sure to have it maintained and repaired by our professional on a regular basis. This will give you the peace of mind that your business looks professional, is secure, and protected.
Most people recognize that weather can be destructive, especially when it comes to your doors! Even when you work to protect your business or store front door from the elements, it will eventually need a few weather-related repairs.
The rusting and dusting effects of small particles is a particular condition that may have happened to you. Sometimes, there is nothing truly wrong with your door, but it seems a little off. For example, it does not hang properly from the hinges — no matter how many times you may have tried to drill the screws back into place yourself. The outside of the door may be prone to looking dingy or rusty for no real reason. The effects of dust blown around before and after storms combined with a humid environment are the silent and slow killers of doors. To reverse the effects of fine sand and humidity grinding against the metal parts of your door and creating rust corrosion, a tune-up from our professional door repair specialist is all you need to get it back in good working order.
Storms and hail can rip through doors. If you have a door that has been pummelled by a severe storm, you may not be able to open it at all. There may also be damage to the paint or the overall structure of the door after a storm. We usually replace a storm-damaged door for security reasons. If the door is a precious part of your business, we can fully restore it to its former glory with the help of our woodworking and metal specialists.
Door inspection, repair and installation save lives. Door installation, inspection, repair and consulting start with us, as we have well-trained technicians that can help you with all your doors needs. We own a fleet of vans that can meet customers' needs at a moment's notice to get the fastest door repair service in the area. In addition to repairing and installing doors, we also provide helpful inspections that ensure your door continues to provide function, security and beauty. We take pride in the fact that we have a team of friendly, well-trained technicians that provide the fastest service and highest-quality repairs.
Among the services that we offer are entrance door repairs, fire or warehouse door installations and low-cost preventive maintenance inspections. As commercial door specialists, we have all the equipment and experience needed to make the toughest repairs. We understand that time waiting on a repair or installation costs your company money, and we emphasize efficiency to get your operations back up and running.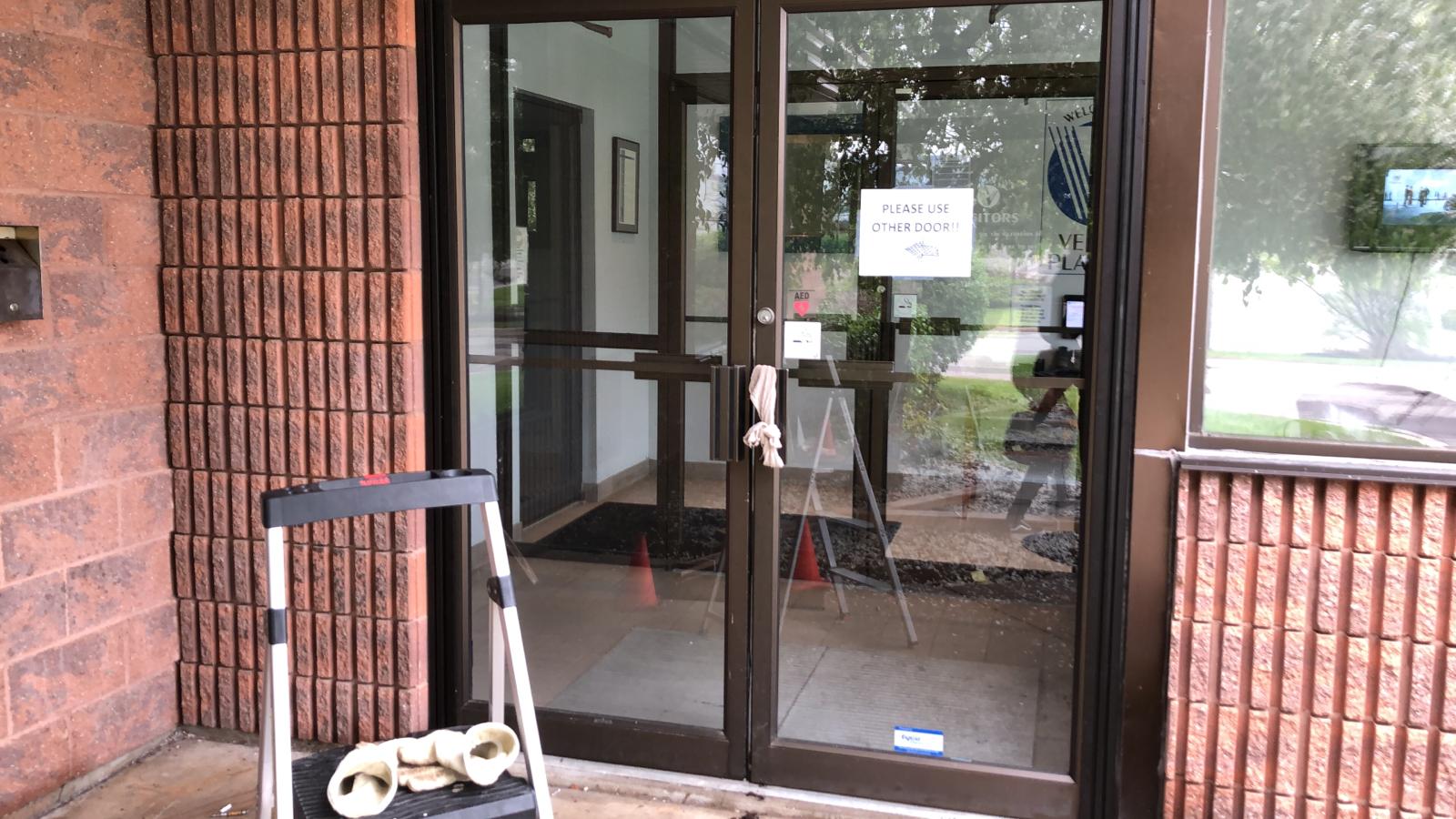 SAME DAY EMERGENCY DOOR REPAIR SERVICE THROUGHOUT GREATER TORONTO AREA

A list of our commercial door services include:
Roll-Up doors

Overhead doors

Hallow metal & wood doors

Entrance & glass doors

Automatic doors

Gates

Grilles

Security systems

Floor doors

Hangar doors

Air curtains

High-speed doors

Impact doors

Roof hatches

Cold storage doors
We are customer-oriented, and this means getting client orders taken care of the same day the order is placed. After all, not having a working door can put your business at risk. In addition to security concerns or productivity loss, properties with non-functional doors may also be prone to weather damage and structural integrity issues.
To provide safety to your customers, many businesses are required to have emergency exit doors. For instance, emergency exit doors need to be in good working order in the case of a fire or emergency. Our door inspection services for businesses make sure that emergency exit doors are not rusted shut, difficult to open or blocked by poor construction re-modelling. A closed fire door also helps fire from spreading to other buildings. Knowing your customers all made it to safety quickly is a point of pride for us because we know that our door inspections and installations could have been a primary reason they survived a fire. Have you recently failed an inspection of your business by local authorities because you do not have a compliant emergency exit door installed? Or worse, were unaware that your emergency exit door was in a state of disrepair? The penalties for having emergency door issues can be severe, so to prevent any problems, call Emergency Door Repair Toronto and learn more about the importance of having your emergency exit door repaired for your business. Because having an emergency door is vital in saving lives in the case of a fire, penalties are often high if you are not found in compliance.
Law does not only require emergency doors if you own a business, but there are also hidden benefits of having emergency doors. Emergency doors are designed to help you keep ensure employees and customers can easily exit the building in case of an emergency. Compliant doors also have hardware that secures your door well against theft and unauthorized entry. An inspector will want to see that the door is built in an area where it will not be easily blocked. In addition, it will need to open easily and be installed properly. Other important accessories, such as a lighted sign that says "exit," may also need to be installed. To make sure you have the right door to protect your business from being closed or fined, a professional emergency door company will need to be hired.
Making the world accessible to people with disabilities is required more and more. Nothing puts a smile on our face more than helping people with disabilities gain access to a previously closed-off world. In particular, we give advice to business owners and give them an idea of how important disability accessibility is. Once a need is established, we help modify inaccessible, outdated doors by installing easy-to-open interior or exterior doors in business for people using wheelchairs. We are also a vital part of helping business owners select doors that are easy to open for people with mobility issues that need access to automatic door openers. We know you want to make it easy for customers to access your building to do business.
Speciality commercial doors are also something we are proud to provide the areas business community, offering high-quality commercial doors of all types. Our technicians can handle just about every commercial door issue that you could ever have. Our company's technicians offer services including replacement and repair of rolling steel doors, overhead doors, entrance doors, emergency exit doors, high speed doors, security gates dock levellers, fire doors, cold storage doors and many other common types of doors. Glass replacement, high-speed doors, air fan repair, and glass board ups, hangar doors, and roof hatches are among the additional services that our team can do for you.
The speciality doors available for installation include stock and custom sizes of styles such as impact doors, sound-proof doors, corrosion-resistant doors, radiation doors and blast doors. Every technician is skilled and knowledgeable for making repairs that are long-lasting and effective for the long haul.
We seek to serve our customers the same day that they call us, and we also attempt to make our installations or repairs extremely time-efficient. However, we also provide our services with a friendly touch. Available 24/7, our team stands by fully prepared to come to your help. Call us now!