Door Repair Brampton
Brampton Locksmith Service – Brampton Patio Door Repair –
Call (866) 820-1331
Door Repair Brampton, No matter how sturdy a door is, it is bound to experience wear and tear, causing it to weaken over time. However, you can't neglect the issue, as faulty doors can lead to serious security breaches. A problematic door is an open invitation to thieves! You wouldn't want to find your car gone because you forgot to get the garage door repaired, right?
Door Repair Brampton – What can we do for you?
Our Brampton door repair and installation services span in multiple places in Brampton as well as surrounding areas. It extends beyond the Mississauga area and covers Toronto, Richmond Hill, Thornhill, Markham, and Oakville Ontario.
Take a look at our services:

Detailed inspection of your house to assess the damage.
Standard maintenance for all kinds of doors.
Installation of doors if a full replacement is needed.
Check for rusty or faulty hinges and bolts and subsequently repair them.
Restore warped or jammed doors to previous working conditions.
Perform a routine assessment of existing security hardware on doors to ensure if they are adequate, after which we repair or install locks as required.
Door Repair and Installation Brampton
Door Repair Brampton – Why come to us?
There are numerous door installation and repair companies that provide similar services, so why should you trust Door Repair Brampton? Take a look:
We have trained and licensed technicians on board with years of experience under their belt, who are extremely efficient in handling several door repair and related tasks.
We offer a wide range of services on different kinds of doors – hollow metal doors, storefront doors, glass doors, wood doors, residential doors, shutters, deadbolts, locks, panic devices, and much more.
No-obligation quotes are provided absolutely free of cost – it is your decision whether to accept or reject the estimate.
No need to shell out a fortune – we have tried our best to maintain affordability and competitive pricing so it is easy on the pocket.
Save time – we have an impressive response time, so all you need to do is get in touch with us and we will revert back ASAP to discuss your requirements in detail.
It is one-stop hub that accommodates all your needs – you don't have to hire different technicians for door repair and installation purposes.
Till date we have not received complaints regarding our work, as Door Repair Brampton employs some of the most skilled professionals in this field. Please contact us – we guarantee you won't be disappointed!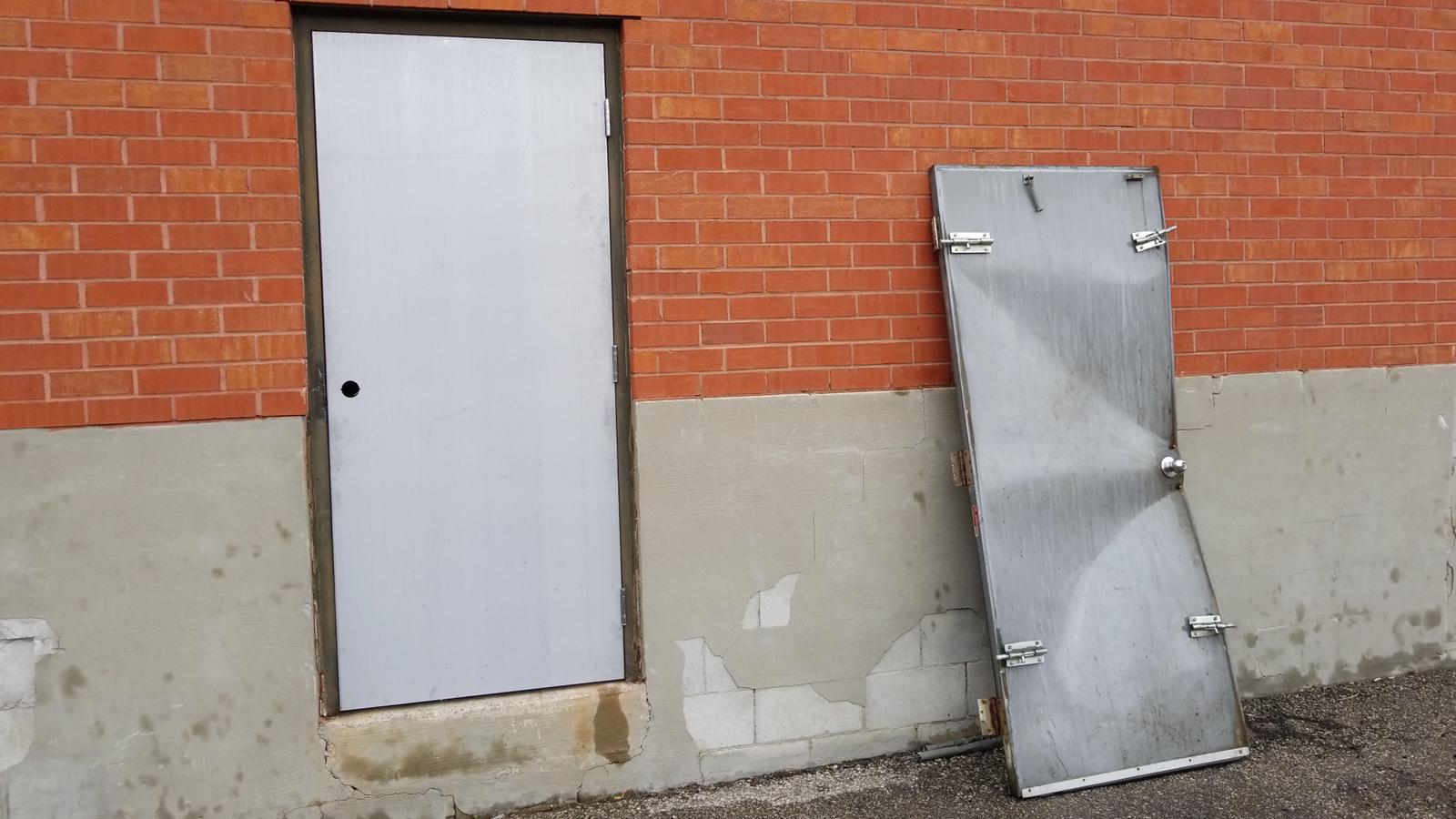 24 Hour Door Repair Brampton Ontario call

(866) 820-1331 or 647-839-7776
Are you a homeowner in the Brampton, Ontario area? Do you have a broken door in your home that you've been meaning to get repaired or perhaps replaced all together? If so, you may find that you're putting it off because you know just how difficult and costly of a task it can be. Instead of calling a professional who specializes in door installations, why not take on the project yourself if you happen to have the time.  Of course this is only recommended if you have the necessary tools and feel confident in your D-I-Y skills. Here are just a few common methods for repairing doors with different problems homeowners often experience.
Loose Doors – If you usually hear a rattling sound when you open or close the door, this could mean that the hinge or the strike plate is loose. To alleviate the rattling, it's recommended you tighten all loose screws and bolts in the hinges of the door and on the strike plate with a screwdriver. If it's an exterior door that's rattling, you may want to install a bit of weatherstripping material to the outer edges to ensure the door can seal all the way when closed.
Binding Door Jambs – Many doors give homeowners problems because the corners of them or their frame shift over time, which in turn causes door jambs. If your door has a jamb, determine where exactly it is by placing a piece of cardboard to the top and sliding it across the outer edge. Once you have spotted the jamb, then try to chisel away some built up paint or smooth the edges with some sandpaper.
If you don't have the time, the necessary tools or any home repair knowledge, it's probably best to leave the door repair to a professional. Don't hesitate to call your local locksmith Brampton to discuss your door repair options.
24 Hour Door Replacement and Lock Change Service in the GTA area We are Brampton door repair #1 choice.