Sliding Patio Doors Repair Toronto

Sliding Patio Doors Repair Toronto, Sliding patio doors are a wonderful way to capture your outdoor view without letting in the elements. Our energy efficient vinyl sliding glass doors allow maximum light while blocking noise and weather.
Our Xpress Sliding Patio Doors Service in Toronto and GTA area use a fusion-welded master frame and multi-chambered construction for maximum strength and thermal performance, blocking drafts and reducing water penetration. Since they slide instead of swing, our patio door replacements take up less floor space, leaving you more room to enjoy the view to your yard or deck. Prefer to let in some fresh air without inviting the bugs? Our screen doors make the perfect complement to any patio door replacement project.
We offers a wide range of services for your home or business :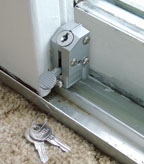 * Sliding Patio Doors
* Hinged Patio Doors
* Sliding Glass Doors
* Coastal Storm Doors
* Lift and slide doors
* Sliding patio doors
* Arch top french doors
* Sliding french doors
* French Doors
* Swinging french doors
* Bi-fold doors
* Sliding glass, Screen Door & Window Adjustments
* Door trimmings, Reversals, Refurbishments
* Custom Screen Doors
* Various Roller, Track, Handle and Screen Upgrades
* Guides, Bumpers, Brackets
* Security Devices, Locks, Charlie Bars
* Roller & Track Repair & Installation
* Handles, Latches, Levers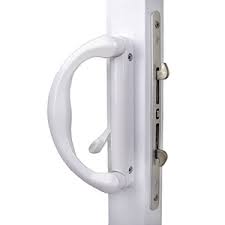 We are open 24/7, 365 days a year for all of your emergency window and glass repair needs.
Our Sliding patio doors are custom-crafted for your home, with an array of sidelights, transoms, grids and hardware to choose from. Not sure what sliding glass doors are best for your home? Our factory experts can help you create the perfect configuration – which will be custom built just for you.
Sliding Patio Doors Repair Toronto, Does your Sliding Patio Door needs to be repaired? Check out Our company that offers door installation & repair Toronto Call 6478660956
Our Sliding door replacement process is smooth and easy. Because our custom doors are built specifically for your home, door installation – completed by our trained factory experts – is fast and doesn't disturb the exterior of your home. We're so sure you'll love your new sliding glass doors that we back them with a transferable double lifetime guarantee.
Patio Door Repair introduces our most advanced security and locking system — the NEW SecurityMAX package exclusively for Tuscany® Series and Montecito® Series sliding patio doors.
The SecurityMAX package includes the multi-point locking system paired with the new, innovative SmartTouch® Bolt, a fully integrated, easy-to-use steel bolt that secures your sliding patio door firmly into the top frame with the flip of a lever.