Emergency Door Repairs Toronto
24 Hour Door Repair and Service in Toronto Ontario, CALL 24/7 at – (866) 820-1331 – (647) 839-7776
Emergency Door Repairs Toronto, We further enhance our profile with an emergency call-out for Door repair Toronto service. Just give us a call on 866-820-1331 and our experienced engineers will be on site as quickly as possible to carry out any repairs to make your premises secure, giving you complete peace of mind. Keep our FREEPHONE NUMBER WITH YOU AT ALL TIMES 866-820-1331.
If you find any of your security products vandalised, damaged, not performing properly or has broken down, we will endeavour to carry out repairs to ensure your security product is repaired to full working order as quickly as possible.
As part of our commitment to total customer satisfaction, Xpress Door Repair Toronto provides a first class emergency call-out and repairs service, to keep your shutter doors in good working condition, ensuring high efficiency and reliable operation and will carry out repairs in the most cost effective way.
Please call or contact us for further information.

Door Repair Services
We have a dedicated service & repair team, staffed with experienced personnel to attend to all your roller shutter door repairs and security issues. Our fleet of experienced engineers operate from fully equipped vehicles and all carry mobile communications to ensure a fast response to your door.
Our prompt and efficient repairs` service operates throughout the Toronto, and our immediate response is guaranteed. Xpress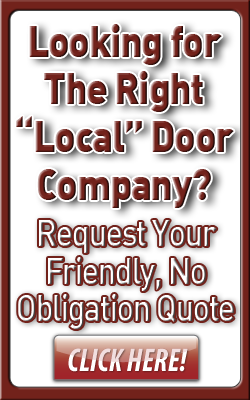 endeavour to be on site as quickly as possible on receipt of your call.
Total Security Systems repair all security products, including:
Roller Shutter Doors
Industrial Doors
Loading Bay Doors
Sectional Doors
Shop Front Roller Shutters
Fire Shutter Doors
Anti-ram Raid Posts
Folding Window Grilles
Gate Systems
Automatic Barriers
Automatic Gates
Access Control
Steel Doors
24 Hour Door Repair and Replacement in Toronto Ontario, CALL 24/7 at (416) 840-9641 – (866) 820-1331 –>> Shops, Offices and Commercial Services
Glass and aluminium are crucial components of modern building and design. At Window Replacement Toronto, we never compromise on quality. We are proud of using only the highest quality products, from reputable suppliers and manufacturers, and to have qualified staff that meet the highest levels of workmanship.
We appreciate the substantial challenges faced by owners, architects and building developers to fund, design and construct today's complex buildings. These continuing challenges are answered by Window Replacement Toronto's wide variety of solutions, which include experience, resources and quality products. Through our customized expert solutions and focus on quality, we will ensure you have total satisfaction with your completed project.
​