Welcome to Toronto Door Repair
Your Commercial and Industrial Door Specialist Call us 24/7 at

(416) 840-9641




Toronto Door repair is dedicated to helping bring your personal style to life. Door hardware is more than a way to open, close, and secure a space. To us, it is an integral part of a room's design theme. It is an extension of your personal style and we want it to do more than blend in. Door hardware should make a statement, your statement.
Toronto Door repair products are a cut above in terms of craftsmanship and design. Each order is custom assembled in our GTA facility. There is no predetermined combination of knobs, levers, rosettes and finishes; we let you mix and match according to your own taste. Toronto Door repair custom assembled locks and doors, when you got a problem with your door or lock Door repair Toronto is the place for you to call for all of your lock and door safety. We are working 24/7 which gives you the option of calling and getting a technician for your residential or commercial property at any time of the day or night conveniently to your schedule. Toronto door repair can replace any door that you need from traditional to contemporary, transitional, or rustic, we have hardware to match every style.
Toronto Door repair is your local full-service sliding door repair company in the GTA. We are able to meet all of your needs with ease and we have many years of experience in the field. We can provide you with the repairs, replacements, and installation services you need to keep your door on its track and working flawlessly. We have been called the best Door repair company in GTA and each one of our team members is licensed, certified, and insured to provide you with the help you need when it comes to your door repair.
If you are looking for a reliable and reputable company to work with, you have landed in the right place. We will help you with any and all problems that may arise with your doors. Living in the GTA area does mean that your door will experience more wear and tear.
We can help you with all Glass Panel Door Repair Front Doors Fascinating Front, Marvelous Front Door Jamb Repair Exterior Door Frame and many more.


Do you need door repair in Toronto? A lot can happen to your door, whether it is an interior or exterior door. Many customers report attempted break-ins as reasons for their doors needing repaired and others due to wear and tear, broken hinges, alignment issues, etc. Regardless of your need for door repair services in the Toronto area, we are just one call away from reliable and affordable door repair in Toronto. In addition to door repair, our technicians can replace doors as well.
For a free, no obligation estimate for door repairs in the GTA area — call 1-866-282-5510. Our professional technicians can repair your interior or exterior door professionally and affordably. One call really does it all. Our specialists crew specialize in residential door repairs and commercial door repairs, and even provide emergency door repair all over the GTA area.
Door Repair Services Toronto

When you need door repair in Toronto— we can help! Our handyman professionals specialize in the following door repairs:
Sliding Door Repairs
Screen Door Repairs
Storm Door Repairs
French Door Repairs
Roll-Up Door Repairs
Garage Door Repairs
Front Door Repairs
Pocket Door Repairs
Bi-Fold Door Repairs
Patio Door Repairs
And more!
Regardless of the door in question, Door repair service Toronto has technicians on call for you! Free estimates are available right now, simply call us at 1-866-282-5510 or fill out our online estimate request form on our contact page.
Interior Door Repair Toronto
Do you need interior door repair in Toronto? Our Service professionals are just one call away when you need an interior door repaired or replaced. Interior doors include bedroom doors, closet doors, bathroom doors, etc. Whether it's a pre-hung door, solid core door, bi-fold door, pocket door, etc. Our interior door repair crew in Toronto can help!
Interior doors sometimes have problems, maybe the door in question does not shut or latch properly, or have fallen off track, or is uneven or stuck. Regardless if the issue, we can help! For professional and affordable interior door repair services in Toronto contact Toronto door repair Service for all of your door needs.
Exterior Door Repair Toronto
Do you need exterior door repair in Toronto? Exterior doors have to withstand the elements of rain, changing temps in addition the wear and tear of everyday life. Common exterior door repairs include repair of: dents, weather-stripping, sticking door, creaking, unevenness, etc..
If your exterior door has been broken through, chances are you'll need exterior door replacement Toronto. Call Toronto Door repair Service for free estimates for your door repair and replacement needs in the GTA area.
Exterior doors repaired include: front door repair, entry door repair, garage door repair, patio door repair, back door repair, etc..
The technicians of Door repair Toronto
Splintered or cracked wood, torn off striker plates, doors that don't close all the way, our technician's door repair professionals can fix all of these issues. Common problems that our technicians can address include problems shutting a door, opening a door, or sliding or swinging a door for affordable service door repair in Toronto.
Secure Residential Doors
Protect your property with a new door installation from our certified master locksmiths. At Toronto Lock and Door Service Inc, we have a door repair team with two expert cabinet and furniture makers. We offer all types of doors, including solid wood and steel doors, and we install and repair fiberglass, wood, and metal doors, as well as storm doors and screen doors.
Our shop also does decorative glass, and we'll stain wood with colors to match any décor. You can choose from natural, oak, cherry, or walnut stains. Plus, we provide services for those rare, one-of-a-kind doors that are unique to the GTA area. Once your door is installed, the wood trim and painting are completed; it is ready to be used. If you want, we'll even cap your wood trim in aluminum.
Latest Technology in Door Security
Don't fall behind on your building's security. Visit our showroom and see the latest security products. We service and install all types of panic hardware, and we also install access control and electric door release systems.
Wireless entry systems
Keypad entry systems
Computer-controlled web-based network systems
Electric door release systems
Intercoms
Card readers
Defend your property against intrusion
Most of all, you need to keep your family safe. From intercom systems and card readers to door closers and openers, Toronto Lock & Door Service Inc does it all.
Competent Door Repair
If you have a broken door or lock, you might as well hang out a Welcome sign for intruders. Don't leave yourself or your building vulnerable – have your door repaired by Toronto Lock & Door Service Inc. Trust our 22 years of locksmith experience to keep you and your family safe.
Commercial
Residential
Solid Doors
Accessories
Break Ins
Door Frame Repair
Vandalism
Commercial Locksmith Service
Trust the locksmith company with 22 years' experience to keep you and your business safe and secure. Rest assured that with our security systems, your business or institution will remain safe and protected. The Toronto Lock and Door Service Inc team consists of locksmiths who are highly trained. We are also high-security and master key specialists, and we offer extremely secure non-duplicate key systems.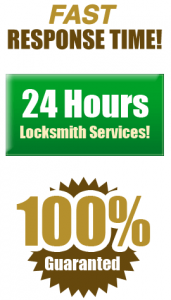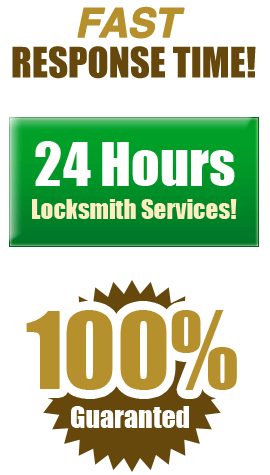 Wireless entry systems
Keypad entry systems
Closed circuit TV
Card readers
Safe sales
Safe repairs
Lock sales
Lock repairs
Lock installations
Card access
Magnetic locks
Door closers
Locks rekeyed
Door repairs
Deadbolts
Commercial heavy duty lock
Security consultations
Primus systems
Lock-out service
Keys copied
High-security keys
Master keying
Code keys
Door Services
In addition to automatic doors, we provide service on all types of manual doors and hardware. For years we have competed and grown in a very aggressive market. Our success is due to our commitment to our customers. We have 4 service techs in the GTA, ensuring that you will receive the best of service.
We also service and replace manual, steel and aluminum frames/ doors as well as pivots, hinges, thresholds, panic hardware, magnetic locks, electric strikes, and manual closers.
Our company is based out of Toronto, GTA area reflecting our travel time as such. Initial service calls are responded to within 1-2 business hours of being placed and all service calls go through our central dispatch.
Our normal business hours are 8:00am-5:00pm, Monday-Friday.
We also offer yearly Preventative Maintenance Contracts for the automatic doors in your facility. These contracts keep your doors in top form preventing periodic service calls and keeping the safety features working and up to date per manufacturer codes and guidelines. These contracts include (2) maintenance checks per year along with labor covered service calls during the PM period.
If you have any questions please feel free to call our office or contact us online and talk to one of our sales/service representatives.
Key Cutting
Receive expert key cutting from our locksmith technicians in Toronto area For 22 years Toronto Lock and Door Service Inc has been providing top-notch services to the Toronto and GTA area. Most jobs are completed on the same day you call us. We are able to quote exact prices over the phone.
At Toronto Lock and Door Service Inc, we pride ourselves on cutting your key right the very first time with any one of our service We also replace lost keys, change keys, and service and repair mortise locks. We can duplicate hard-to-find keys and have more than 60,000 blank keys in stock so you won't have to be worried to find the key anywhere else.
Call Toronto door repair today for all of you door security needs!!! 1-866-282-5510
Xpress Toronto Door Repair specializes in new doors and service repairs on all commercial and industrial doors. We service all hardware and the glass associated with these doors. When others can only offer you a replacement of your door, many times our skilled service technicians can repair it. It is always worth your time and money to ask us to come out and give you a free bid.
Xpress Toronto Door Repairs is a locally-owned family business since 2000. With the original owners still running the daily business, the main common thread that runs through this company is integrity. From the call for service to the completion of the job, integrity parallels with outstanding customer service.
We service and install the following types of doors:
Storefront Doors – Hollow Metal Doors – Automatic Doors – Wood Doors
All Glass Doors – Fire Doors – Warehouse Doors – Security Grilles
Sliding Mall Doors – Sectional Roll-up Doors – Rolling Steel Doors – Roll-up Doors
Accordian Partition Doors – Overhead Doors – Drive-up Window – Revolving Door
We install these types of door hardware:
ADA Door Closers – Closer Arms – Door Closers – Door Glass
Door Stops – Electric Strikes – Lever Handles
Lite Kits/Viewing Windows – Panic Hardware – Pivots/Hinges – Push/Pull Handles
Security Hardware – Springs/Rollers – Thresholds
Repairing Garage Door – Cutting Door – Repairing Double Commercial Doors
Repairing Commercial Doors – Installing Dual Doors – Repairing Cafeteria Window
Why choose Xpress Toronto Door Repair? (416) 840-9641



* Corporate Rates
* Free Estimates and Proposals
* Honest Service and Staff
* Licensed, Bonded and Insured
* No Hidden Costs for Repairs
* Real Customer Service
* Same-day Emergency Service
* We Sell You Only the Parts You Need