Door Repair Toronto
24 Hour Door replacement and Lock Change Service around the GTA area Locksmith Service – Patio Door Repair
Call (416) 840-9641 – (866) 820-1331
Door Repair Toronto, Getting your door repaired couldn't be easier and quicker. We offer a full range of repair services on doors, door frames and locks all within 30 minutes of your call.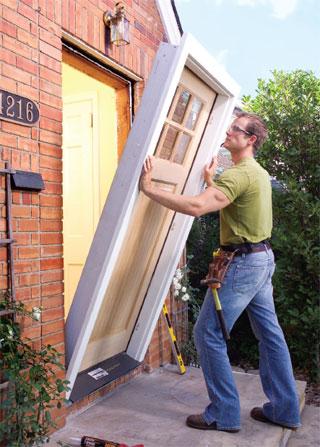 If you have been a victim of burglary, we understand that it can be a frustrating time so that's why we at Door Repairs Toronto offer a solution to people in distress and we will safety and promptly deal with your issue.
All our services are available 24 hours a day, 7 days a week, 365 days a year and our team at Door Repair Toronto will be happy to take your call at any time to ensure you get a fast response at a cost effective service.
This ensures our customers get a fast first class response and cost effective service. All work carried out by our Toronto door repair specialists is guaranteed and carried out to the highest of standards.
We are 24 hour emergency door repair Toronto and are ready to respond to callouts in Toronto within 30 minutes, any time of day. We won't let a small drama cause you hassle. Call us now and put your mind at rest. We'll get one of our specialists out to you and help you solve whatever problem you may have.
 

Door Repair Toronto, Guarantees Top-Quality service Provide 24 Hour Locksmith and
Door Repair & replacement in
Toronto

call us 24/7 at (416) 840-9641
Xpress Door Company – Toronto Commercial/Industrial Door and Hardware Repair and Replacement Specialists guarantees top-quality service and workmanship! We are insured for your protection.
Our A+ rated service department offers industry expert services on the following:
*    Interior and Exterior Doors
*    All Types Doors and Frames
*    Hollow Metal Doors and Frames
*    Fire Doors and Frames
*    Aluminum "storefront" Entry Systems
*    Storefront Doors
*    Entry Systems & Doors
*    Exit Doors
*    Shop Doors
*    Fire Rated Wood Doors
*    Interior Office Doors
*    Door Closers
*    Commercial Grade Locks
*    Overhead Door Repairs and Replacements (all types)
*    Expert Retrofit Services
*    New Construction Projects
*    Commercial Windows
*    Break-in Repairs
*    Panic Exit Devices
*    Custom Doors
*    Aluminum, Steel, Wood & Glass Doors
Continuous Hinges Repairs and Installation Toronto – (416) 840-9641
ALUMINUM GEARED CONTINUOUS HINGES
Doors repairs and installs aluminum geared continuous door hinges that are a secure and long-term solution for high-traffic commercial door openings.
We offer various geared hinges, designed for new construction or retrofit applications, reduce maintenance costs while outperforming traditional hinges in schools, offices, airports, storefronts, hotels and public and industrial buildings.
When you need fast and affordable door repair and door installation services in Toronto, call Doors Repair Toronto right away! Our qualified and insured general contractors have the resources and training to deliver the finest door repairs and services at the most competitive prices in town.
We provide maintenance, repair, replacement, and installation for all door shapes and sizes. Whether you own a commercial property, or need a residential repair, our highly trained and experienced contractors can get the job done in a time frame that's convenient for you!
We also offer written estimates, DIY advice, in-home consultations, emergency services, and priority customer support. When we show up for an appointment, we arrive on-time, neatly dressed, and equipped for same-day service if need be! Call us at (416) 840-9641 to inquire about written estimates or information regarding our door repair services and door installation in Toronto, Ontario.
Broken or malfunctioning doors are inconvenient and even unsafe in many ways; and can also leave your home vulnerable to pests, weather elements, and even intruders. With these impending threats in mind, no homeowner wants to wait long for door repair.
This is why Restoration By Toronto Door Repair offers fast, punctual, and same-day door repair services in case of emergencies like this! You can count on our door contractors to repair broken locks, reinforce door frames, install door hinges and brackets, replace broken doors, and much more! You name it, we can do it! Call (416) 840-9641 to hear more about our door repair and door installation services in Toronto, today.

Hollow Metal Commercial Doors, Frames, Installations & Repair Services in Toronto, Ontario and the GTA area
Commercial Doors
From steel doors, to wood doors, DOORS REPAIR TORONTO SPECIALTIES, LLC has the doors and hardware you need to protect and enhance your business. Our door installation services are perfect for retail shops, medical offices, and schools.
Repair Services 24 hour emergency door repair Toronto
Backed by years of industry experience, our staff installs and repairs all types of steel doors and hollow metal frames. We also carry door hardware for your convenience.
Our Business Philosophy
At DOORS REPAIR TORONTO SPECIALTIES,LLC our philosophy is that honesty and reliability lead to success. We are dedicated to providing each and every one of our clients with friendly, personalized service.
Contact us Door Repair in Toronto, Ontario, for more information regarding our enormous selection of commercial doors.
Repairs & Installations for Commercial Doors in Toronto, Mississauga, Burlington, Hamilton and the GTA area.
DOORS REPAIR TORONTO, LLC provides a variety of services for your construction needs and will match any competitor's offer.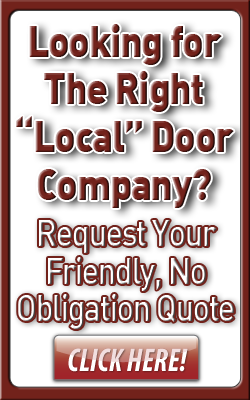 Our installation and repair specialties include:
• Aluminum Storefronts
• Hollow Metal Frames & Doors          • Wood Doors
• Access Controls                                  • Fire Rated Doors
• Custom Metal Panel & Louver Doors
Hardware
We carry a complete line of hardware from some of the most trusted brands in the industry, including doors ranging in sizes from 2'–4′ widths in 2″ increments, and heights of 6'8″, 7'0″, and 8'0″. Our hardware is designed to withstand the wear and tear of commercial use.
The Brands You Trust:
• Assa Abloy™
• Cal-Royal™     • Dean Steel™
• Dorma™           • Ingersoll Rand™
• Yale™