Burglary Door Repairs Toronto:  To Gain Access 7 out of 10 Burglars will Kick-in Your door.
 call us Toronto Door Repair at
(866) 820-1331

. We may also be reach through the Contact Us page.

When watching the news in Toronto, one can't help but be reminded that the security of our homes, our offices, and our well-being are constantly at risk. At Door Repair Toronto and Security, we know the impact a break-in can cause on our sense of security, in addition to the loss of property. Over 34% of our calls are due to break-ins. We are prepared to repair door frames, and door locks, and replace door jambs, door hinges and door closers. However, it is at this time that most people, whether business owner or homeowner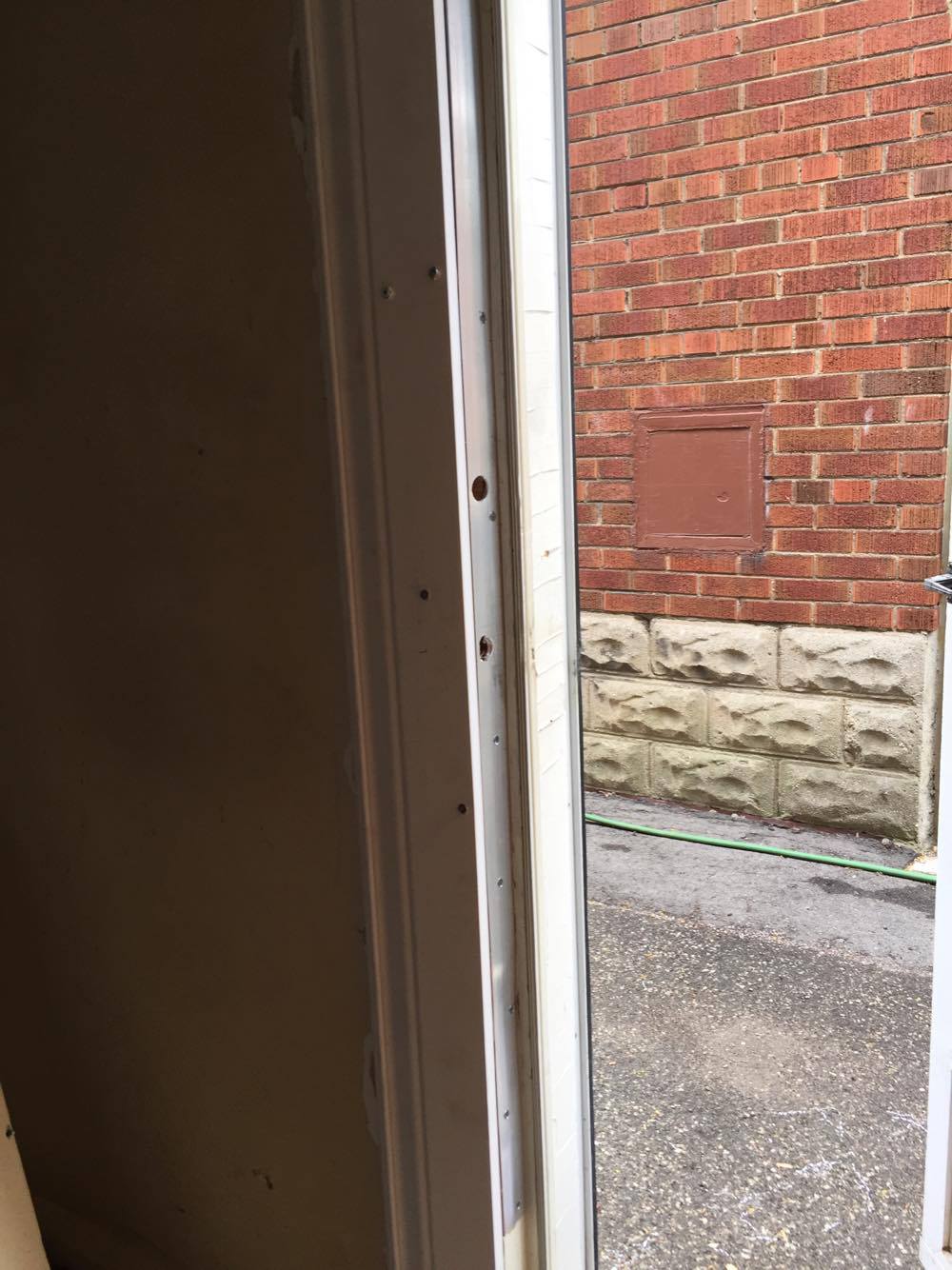 is prepared to talk about security devices.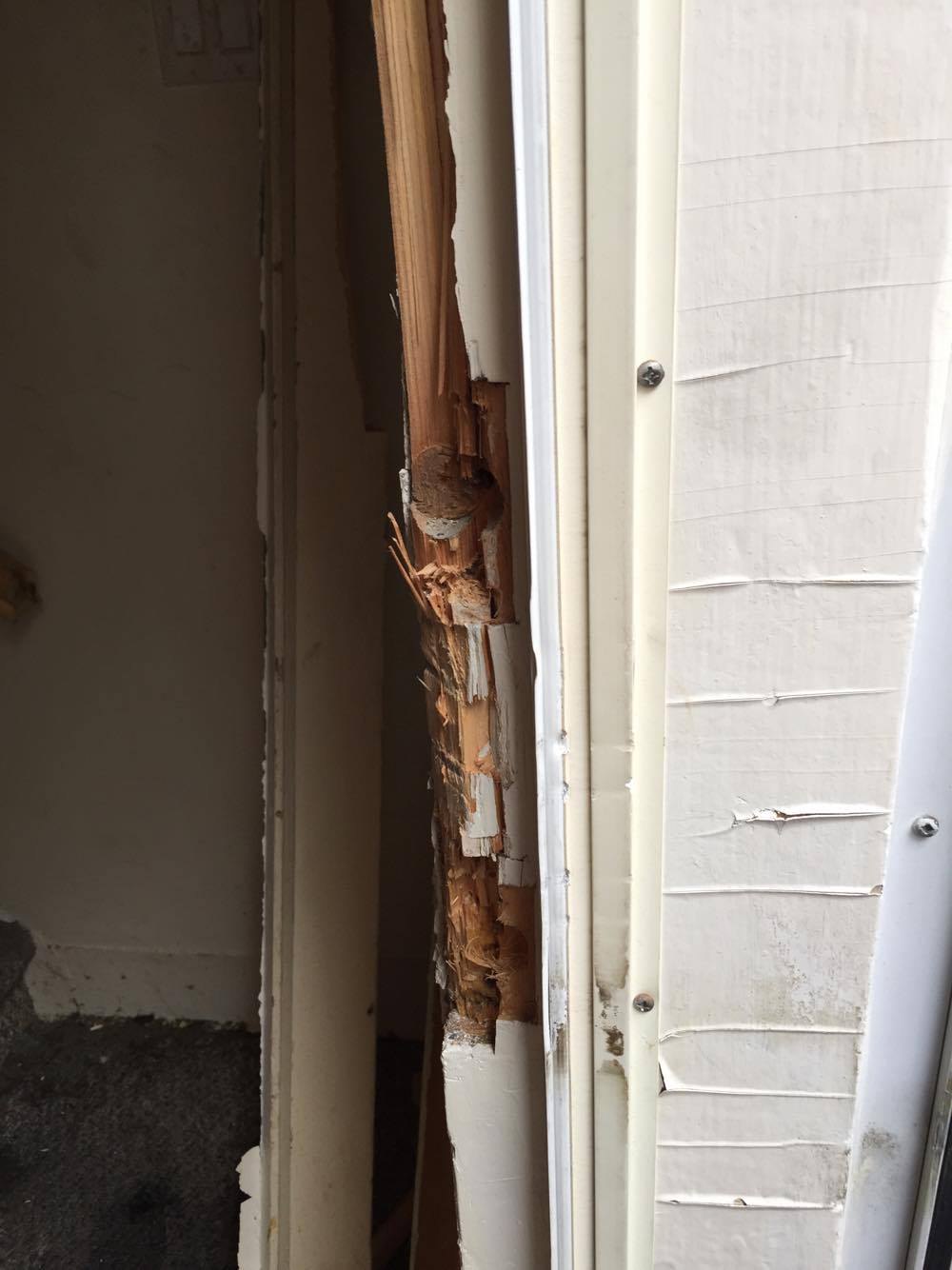 Burglaries can leave victims feeling violated and the lingering effects of insecurity can haunt them for years, sometimes indefinitely. Door Repair Toronto & Security are locksmiths in Toronto who have an intimate understanding of the trauma that burglaries can cause their victims and will make every effort not only to restore the physical damage caused by the burglary, but reinstate the property owner's sense of personal security.
One of the products we use to accomplish the security of your home or office is the installation of the Jamb Enforcer.
We understand that the single most important means of establishing protective security is by hardening the target – making it difficult for burglars to enter the home or business.
In fact, a survey conducted by the Toronto Police Department stated that households and businesses that took no notable measures towards strengthening their security were close to ten times more likely to have been burgled. In short, if burglary were a business and burglars pooled together to form a single business entity, they would stand as one of the most lucrative businesses in the United States.
Who to call for Burglary Door Repairs Toronto
Burglary Door Repairs Toronto & Security stands ready to handle your calls and will have one of our highly trained and experienced technicians at your location within moments. Our technicians will ascertain the situation and not only repair the damage but will discuss your options in terms of increasing the level of security of your residence or business.
Door Repair Toronto & Security has one of the largest inventories of all the top security products in the industry. Our technicians are prepared to provide and install high security locks, doors, intercom systems, CCTV systems and of course repair damaged doors.
Below is an example of some of the work we do for Burglary Door Repairs Toronto

Break Ins and Theft attempts at your home, commercial, or industrial property are always frightening and aggravating!  A Certified Registered Locksmith (CRL) understands these issues and will efficiently and effectively address the damage and get it repaired to secure the premises immediately.
Break in Repair Services include:
Emergency Service
Burglary Door Repairs Toronto
Damage assessment to lock and security systems
Door and Jamb repair
Replacement of Keys and Locks
Cutting of replacement Keys
Upgrading of existing Security Systems and Locks
Consultation of all Security Systems and Locks
Toronto Locksmith specializes in Break Ins and the repair and replacement of all Lock and Security Systems.  To have us help you with a Break In at your home, business, or industrial property, call us in Toronto at (866) 820-1331. We may also be reach through the Contact Us page.
Door Frame Repair
Door frame repair is usually thought of after the damage has been done. One of the most common methods of breaking into a home is kicking in the door, unlike the movies where thieves take the time and patience to pick the lock with fancy high-tech tools. The average door lock and jamb is installed by the contractor at the end of the construction period in a rush to finish the job and minimize cost.  Usually the standard the door strike plate is installed with 1″ screws which is insufficient to prevent kick-ins.  The Door Jamb Armor product is a great solution for home and business door frame repair.
Door Frame Repair Misconceptions
An alarm system is a good start, but on its own it is not preventative.  An alarm goes off when an intruder is already in your home. Furthermore, many police departments have cut back on responding to alarm calls due to a overwhelming number of false alarms.  To sum up, an alarm system is a something that should be considered in conjunction with other forms of preventative security.
Another common misconception is that having a deadbolt is enough to keep you safe from burglars.  The standard door frame offers very little protection because after the hole for the deadbolt has been drilled only 5/8″ remains.  Moreover, most contractors use pine wood which is very soft and significantly cheaper.  A deadbolt can be effective if the door frame is reinforced with a door jamb installation.
Door Frame Repair Recommendation
As a Toronto locksmith professionals we highly recommend every residence to reinforce their doors with a door jamb installation.  This involves using longer screws that tie into the door frame/structure of the home thereby preventing forced entry. The door jamb armor product is ideal for repairing doors which have been damaged by forced entry and if you are considering installing it simply as a preventative security measure.
A quick cost effective door frame repair is to use 4″  long screws that will tie your deadbolt strike plate to the door frame.