Brampton Garage Door Service
Brampton Garage Door Service provided by our mobile team of expert locksmith technicians is available all 24 hours a day and 7 days a week. Brampton Garage Door Service will repair, replace or install any garage doors for you, making it possible to gain access to its functionality fast. Call for our Brampton Garage Door Service at any time – we will come to you! Call us at any time – call us today!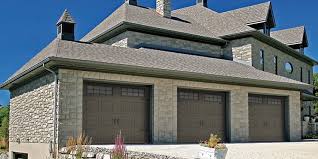 Call our Brampton Garage Door Service technicians available any time 24/7 for any garage door repairs services. Our live agent will send our technicians immediately out to you. We guarantee that our services will reach you in 15-20 minutes.
We have 24/7 garage door spring repair services available to come to you at one phone call moment. What would you do if your garage door comes to a screeching halt, refusing to work halfway through after opening? Common signs of damaged torsion springs that need to be replaced include:
The garage door opens lopsided and you not able straighten it out. It seems very heavy.

The garage door will not open more than a few inches. The door seems seriously heavy and stops moving altogether.
Some home owners have tried to inspect and diagnose torsion spring problems by themselves. This is one problem home owners should steer clear of. The torsion springs are set under 500 lbs of pressure that is enough to cause serious injury, property damage, and death if not handled properly. Torsion springs get weak over time. They usually break down all at the same time at some point and the average life expectancy of the torsion springs is about six years. We offer maintenance service that will help you avoid this trouble. Our technicians will discern the first indications of wear when they inspect your springs. We can replace the torsion springs before too much wear takes place and they break. We keep a full line of replacement parts. We are always prepared to lend a hand to you.
Our dispatchers are ready to take your call. Call Brampton garage door team and experience the best garage door repair services and the best customer service you can get in your area!