Patio Door Repair
Need Your Patio Door Repaired?  Toronto Door Repair Can Fix It Today!
Patio doors are beautiful, they add class and gives your home a more attractive look but whenever they are faulty, they can be inconvenient to use, Toronto Sliding Doors Inc. is the best solution to your faulty patio glass door. With a fast response and professional services, your patio glass door will be back to function in no time.
The Patio is a tranquil spot in your home– a place where you relax and get the peace that you so merit! It is one such place where typically everyone likes to hang out for an easygoing chat or simply for relaxation purpose. Toronto Sliding Door Inc. is one place where we help maintain your heaven for you.
If your Patio glass door ever develops a crack, nearly unhinged or has basically broken into million pieces in Toronto Ontario, you don't have to panic about getting it done by the right expert, Toronto Sliding Door Inc. is at your fingertip.
Our specialists with years of experience on them, will be happy to give you the best patio glass door repair service in Toronto.
Patio Glass Door Repair Toronto

Emergency Patio Glass Replacement
Patio Glass Door Installation
Roller Repair & Replacement
Roller & Track Installation
Sliding glass & Screen Door Repair
Locks & Handles Repair
PATIO DOOR REPAIR SERVICES
Some of the basic Patio doors are "Sliding doors" due to the fact that they contribute to the effective interior decoration of the Patio.
Regardless of whether you're hoping to replace or repair your sliding glass door, it is critical to find experts who've worked on custom glass outlines and pride themselves on creating genuinely remarkable, quality work.
Our Patio door repair specialists are gifted at dealing with all brands and kinds of sliding door. We can replace, repair and keep up your current doors or put in new ones. We'll deal with door tune-ups and guarantee that all rollers are working up to their potential. If not, they will be replaced alongside the sliding door's track.
The specialists at Toronto Sliding Door Inc. are only one phone away, when you discover that the Patio glass wouldn't last one more day since it is extremely fragile, make the best choice and call us and we will be at your doorstep in no time.
We serve in different areas of GTA Toronto and glass door repair and replacement is our specialty. We are available for service, 24/7 because we understand that emergency situations have a way of popping at the least expected hour.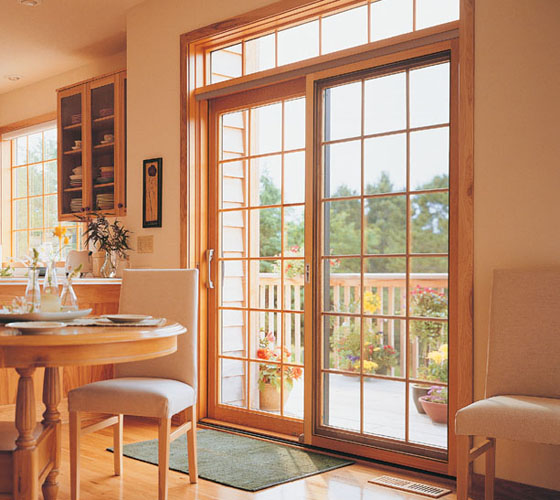 REPLACEMENT OF PATIO DOOR GLASS PANEL
Sliding Patio Doors have the tendency to wear due to its constant fight with outside elements such as Sun, Rain, etc. But no matter what the problem is, we will fix it.
Patio glass door replacements are amongst the most widely recognized yet trickiest kinds of door repairs. It can be difficult to replace patio door glass without any additional help, spare time and cash
We offer the best value in patio glass repair and replacement services in GTA Toronto. Get glass solutions from the glass specialists you trust today.
PATIO GLASS DOOR REPLACEMENT LOCKING HANDLES
Sliding doors can lose their alignment any day, any time. We can replace the handles and locks on the doors and ensure everything is properly adjusted.
PATIO DOOR REPLACEMENT GLASS SIZES
Imagine a scenario where a stone smash your patio door glass. It happens more frequently than you may envision, that is the reason we stock a vast inventory of standard size door glass replacements.  So do calls us in the event that you have a smashed patio glass door.
When it comes to patio home doors, you don't want just any doors. You want stylish patio home doors that operate easily for years of trouble-free use. That's why Xpress Patio Door Repair Toronto offers a wide spectrum of patio home doors in Toronto, fiberglass and aluminum, each designed to make a statement in virtually any home. What's more, since all Xpress Patio Door Repair are custom made to your order, we give you the freedom to think outside the box. Tweak a size here, add a distinctive grid configuration or combine doors with a transom window or side lite windows for a one-of-a-kind patio entrance. Best of all, Xpress patio home doors come with an industry-leading Full Lifetime Warranty including parts and labor. Many even include Glass Breakage Coverage for an even more worry-free investment.
Patio Door Repair
                                Call Now at (866) 820-1331 For Patio sliding glass door repair services