Commercial Door Repair
Door Repair/Installation and Service Company in the GTA Toronto Ontario area

Commercial Door Repair, Pivoting front entry doors have revolutionized contemporary design by eliminating conventional hinges.  Pivot doors are hung on a set of pins that make the door appear to float in the opening.  We use premium grade pivot hardware for smooth motion, fingertip operation. Virtually any of our door designs can be hung as a pivot door.
Storefront Door Hinge Repair – Pivot Hinges Replacement – Front Doors Hinge Repair

Our Installation Services
We strive to offer high-quality services for affordable prices, and we know how to get an installation done right. With our knowledge, we're able to professionally handle a variety of jobs, including the installation of:
Services include:
*    Hollow Metal Doors
*    Metal Door Frames
*    Aluminum & Glass Doors
*    Commercial Glass Service & Repair
*    Fire-Rated Wood & Metal Doors
*    Storefront Doors
*    Storefront Door Hinge & Pivot Repairs
*    Handicap Access Doors & Openers
*    All Types of Door Hardware
*    Door Locks and Door Closers
*    Panic Exit Hardware
*    24 Hour Emergency Service
Storefront Door Repair 
We know how important it is when it comes to storefront repair and understand that time is of the essence. We work with you to assure minimal downtown while providing high-quality installation and service at a fair price.
Replacing or updating cracked, foggy, damaged or older commercial windows with Low-e Glass not only improves the energy efficiency of your building, but improves the aesthetic appeal and lessons UV damage helping protect fabrics, leather, carpeting and artwork from the fading effects of the sun.
New Storefront Glass Windows and Door Installations
We design, fabricate and install all types of storefront including hotels, restaurants, strip malls, medical offices, municipalities, interior malls, places of worship, and corporate offices. From single entry doors to entire office buildings and hospitality glass and mirrors, our team is dedicated to providing superior service that stays within budget and on time.
Fire Exit Doors Repair & Install is a delicate process. It requires the utmost level of professionalism and trust in your service provider.
Fire Doors Repair & Install , If you are looking for someone to install or repair your building's fire doors in the GTA Toronto area,  Doors Repair Toronto is the best choice. Our work is always completed by personable experts who are highly trained. We are eager to provide you with a 100% free pricing quote on your next fire door repair/installation when you call (647) 866-0956. Plus, for a limited time, mention our "web offer" discount code to receive 10% off of your total order.
For the best commercial door installation and service from the most experienced, professional, and courteous, technicians, please give Door Repair Toronto, Inc. a call today. Our service experts will repair all types of door operators, commercial doors, and door replacement parts! 24 hour emergency service available.
We use only the highest quality installation, operators, and door accessories in Toronto.

We are locally owned and operated and provide the best value for all commercial and industrial related door products and services. Call or contact us today for more information or to schedule an appointment.
Our Commercial Door Services Include
We specialize in the installation and repair of automatic entry operators and accessories.
We take pride in our commercial door service with prompt and courteous professional specialists who will repair your problem.
Toronto Door Repair, Inc. is located in Toronto Ontario and services all of GTA area.
Do you need door repair in the GTA Ontario Toronto?
A lot can happen to your door, whether it is an interior or exterior door. Many customers report attempted break-ins as reasons for their doors needing repaired and others due to wear and tear, broken hinges, alignment issues, etc. Regardless of your need for door repair services in the Toronto area, we are just one call away from reliable and affordable door repair in Toronto. In addition to door repair, our technicians can replace doors as well.
For a free, no obligation estimate for door repairs in the GTA area — call (416) 840-9641 . Our professional technicians can repair your interior or exterior door professionally and affordably. One call really does it all. Our specialists crew specialize in residential door repairs and commercial door repairs, and even provide emergency door repair all over the GTA area.
Commercial Door Glass Repair – call

(416) 840-9641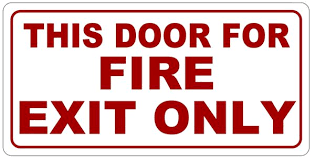 we offer affordable glass for your business needs. Door Repair Toronto Company is proud to work with businesses and companies throughout the area to provide durable, great-looking glass products of all types and sizes. We know that having great-looking glass for your storefront or entrance can be vital to bringing customers to you, and we are committed to helping you find the products you need and give you the service you deserve.
From basic glass replacement to full-entrance glass installations, we will work with your busy schedule to give you the great glass you need. Contact our friendly, professional staff to learn more about our commercial glass products and service, including the following:
Store front glass
Glass entry systems
Tempered entrances
Curtain walls
And more!
24 Hour Door Repair and Replacement in GTA Ontario, CALL 24/7 at

(416) 840-9641 – (866) 820-1331