Richmond Hill Commercial Door Care
Richmond Hill Commercial Door Care provides maintenance for all your commercial doors, making sure they work properly. Richmond Hill Commercial Door Care will arrive at your door with a response time of only 20 minutes, whenever you call our company. By calling Richmond Hill Commercial Door Care you can be sure all your doors are properly sealed, repaired and working smooth. Call us now!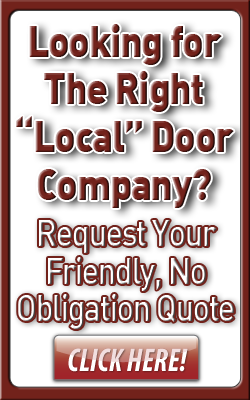 Cold weather can wreak havoc on exterior doors. The cold temperatures cause metal door components to contract, which can alter the way the door opens and closes or locks. Without proper door insulation, businesses can experience heat loss, resulting in increased energy costs. Here are some ways to prepare for unpredictable winter weather to ensure a business entrance remains secure:
Our door maintenance specialists will check screws, hinges, and springs to ensure they are not loose. Weather stripping will also be tested to 

ensure the door

remains properly insulated

. Weather stripping can crack and warp from repeated exposure to cold weather.

Our professional door technician can repair or replace existing weather stripping before a storm or the cold weather hits. We may also apply caulking to seal door frames to preserve the energy efficiency of the business.

Rolling or sliding doors

 depend on adequate lubrication for proper operation. Cold temperatures can dry out the lubrication, increasing friction during operation.

Some areas encounter excess rain in the winter, and entrances should be watertight to prevent interior flooding and water damage. Moisture can cause swelling of the door frame, which can cause the door to scrape as it opens and shuts.

Cold weather may be harsh, but taking preventative measures goes a long way toward preserving the security of a business entrance. We can check door hardware, insulation and seals that helps prolong the life of the door and maintain its proper operation even in the face of unpredictable winter weather.
For more information on how to keep your property safe call us. Contact us at any time to be provided with a fast and thorough response to all your doors needs. Call us now!